Substratum wallet
Secure your SUB assets
Secure your Substratum assets with the most trusted hardware wallet. Cold storage wallets are typically encrypted devices that store users' Substratum assets offline, providing a layer of security against the evolving threats emerging from being connected to the Internet.
Discover our wallets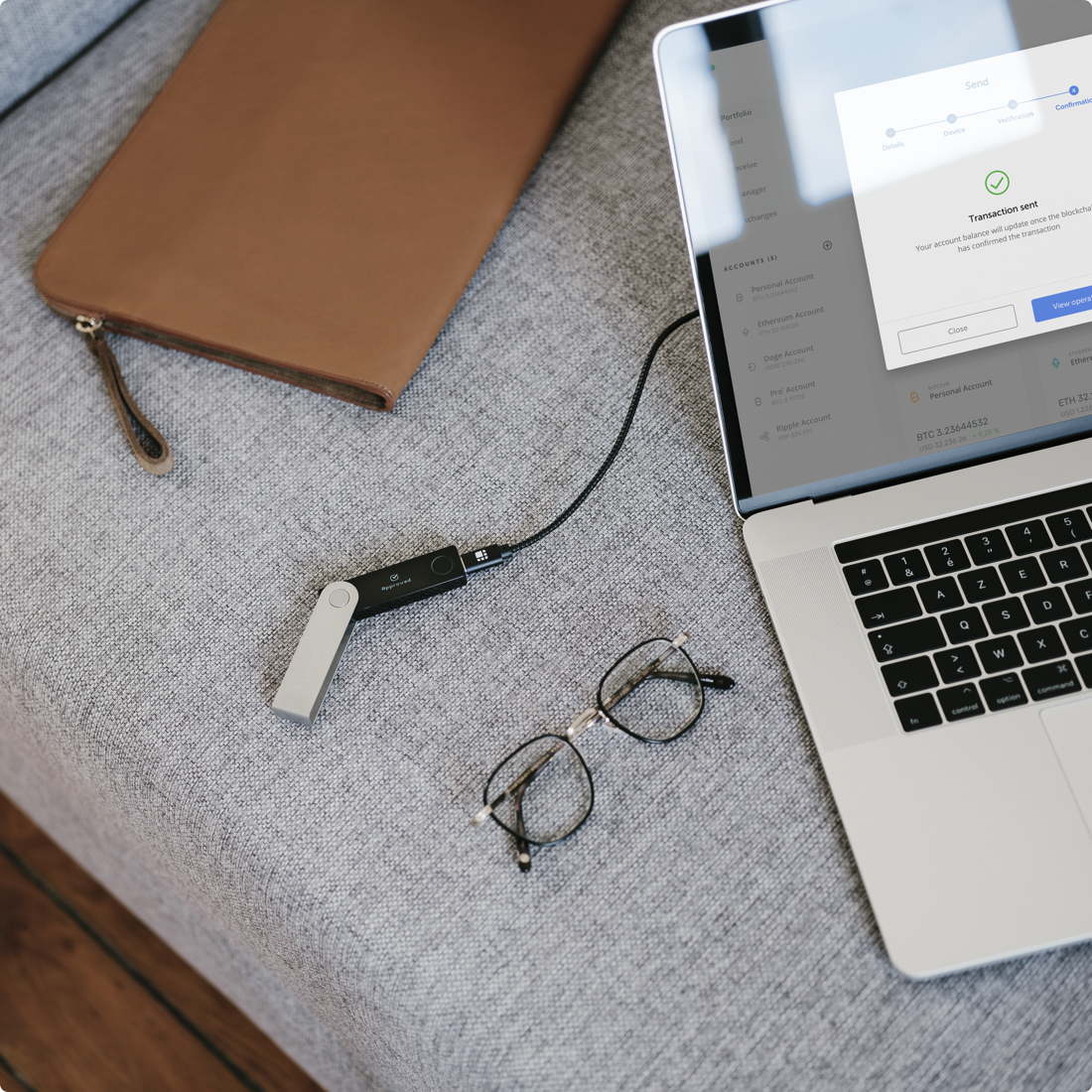 Secure your Substratum (SUB)
Secure multiple assets, including Substratum using a Ledger Hardware Wallet.
Your private keys, giving access to your assets, remain safe in a certified secure chip.
Ledger Nano S
Protect your Substratum assets with the first and only
independently-certified Substratum wallet on the market.
Learn more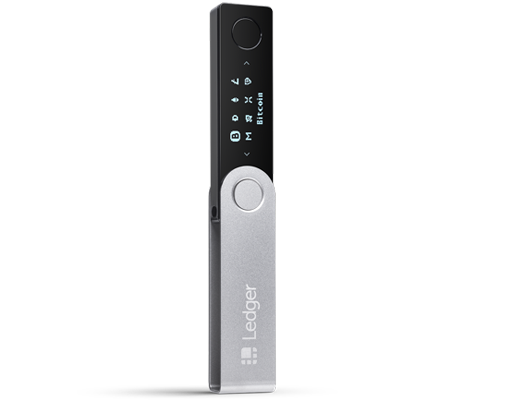 Ledger Nano X
The Ledger Nano X is a Bluetooth® enabled secure and
CES award winning device that protect your Substratum assets
Learn more
How to manage your Substratum (SUB)
Connect your Ledger device with the following third-party services so you can securely manage your assets.
Praised by our community
Kevin L.
Simply a very elegant peace of hardware, with a gorgeous UI in the app.
James P.
ALL is good, all legal resources bought was as specified and compliant, party on.
Schell T.
Easy, save and one of the best option to store Cryto Currencies.
Bibash L.
Great product. Enjoy using ledger with ledger live. Awesome combination. Loved it.
View more
What is Substratum (SUB)
Internet censorship and web privacy are increasingly prevalent concerns among the general public, particularly in geographical regions more prone to their abuse. Substratum raised $13.8 million in its August 2017 ICO to tackle the problem of Internet censorship.
Substratum (SUB) features
Substratum works by incentivizing users with rewards in the SUB token to run a Substratum Node, which securely distributes content over Internet routing protocol without the need of a VPN or Tor -- which can often lead to punishment in restrictive geopolitical areas.

There are numerous participants in the Substratum network, including hosts, nodes, developers, and end users.

Striving to build an open-source foundation for the decentralized web, Substratum cites their vision as:

"Our mission is to bring forth the free and fair internet of the future by combining proven technological building blocks with emergent technologies in an innovative and holistic way to help solve many of the problems that plague the modern internet."
How The Substratum Network Functions
The Substratum network can be divided into primarily 3 categories:

1. Hosts
2. Nodes
3. End-Users

Hosts are any community members, businesses, or other organizations that want to host website content or applications on the Substratum network. They serve content to nodes, who subsequently distribute that content to end-users in a P2P routing protocol.

Publishers receive payment for their content on a per-click basis using the SUB cryptocurrency integrated into the web browser.

Nodes run the Substratum Node software that runs in the background of a computer. Nodes receive content from hosts and forward requested data to the end-users. Nodes are the foundation of the network, and their general purpose is to concurrently serve and mask/unmask data packages for routing that subverts Internet censorship or deanonymization.

Using AI, nodes discover the optimal pathway to route content requested by users, and nodes are rewarded with the native SUB cryptocurrency for contributing their computational resources to the network. Substratum nodes are each part of 'neighborhoods,' which keep track of other nodes in the network and their connectivity levels for optimal routing.

End-users can be anyone with Internet access, but the primary target audience is those people affected by Internet censorship or privacy problems from government monitoring. Web users of Substratum can view content through their web browser, without going through VPNs or Tor, which can both be identified as being used by individuals through network-layer surveillance.
Decentralization, Self-Governance, and CryptoPay
Substratum's design is that it is open to everyone with Internet access and is compatible across multiple devices and web browsers. Content and information are widely accessible, and no central party can control or censor content on the network.

However, this opens the problem of obscene content. Substratum users can address quandaries with obscene content via a content voting mechanism by the users. A proprietary algorithm from Substratum takes their votes into account and cross-references voting with account statistics to determine which content should be removed while mitigating opinion-based removal preferences.

Substratum also has a native payment mechanism to help incentivize more users to join the ecosystem. CryptoPay is akin to Stripe or Paypal but is used for converting cryptocurrencies from crypto to fiat or vice versa -- using SUB as the intermediary currency. Hosts on the network integrate CryptoPay as a gateway for their websites or applications.

Internet censorship is an endemic problem, and often obtrusive, in many parts of the world. Substratum is designed to circumvent the traditional intricacies of the Internet's topography with an independent network that can serve content to all types of users across a decentralized web.
Crypto Supported
Securely manage coins and ERC20 tokens directly with Ledger Live. And more using external wallets.