Ledger Vault
Securing digital assets for the financial industry
Ledger Vault is a multi-authorization cryptocurrency wallet management solution enabling financial institutions to build digital asset operations at speed and scale.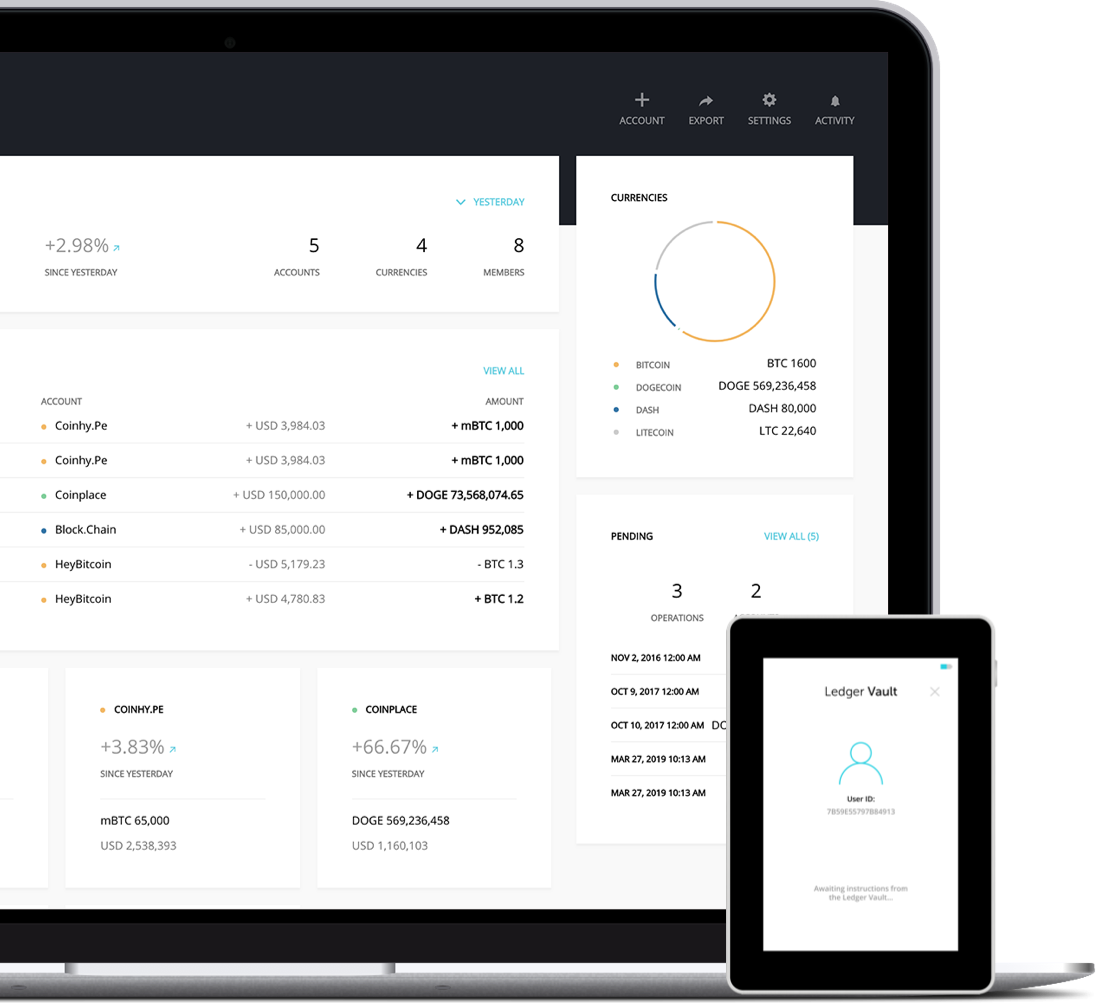 The future of digital asset custody
A platform enabling institutions to securely perform transactions
Best in class governance
The Vault transaction rules can be combined to create flexible and scalable governance schemes to cater to all use cases and comply with internal policy standards.
The multi-authorization scheme distributes the signing responsibility among multiple operators within the institution.
The approval groups allow for the creation of complex multi-authorization schemes.
The whitelist allows for outbound transactions to be blocked outside of a defined list of trusted public addresses.
Conditional flows enable institutions to define triggers for their rules based on value thresholds or presence of the beneficiary in the whitelist.
Multi-currency platform
Supporting major cryptocurrencies and all ERC-20 tokens.
Ledger Vault Whitepaper
Read our solution overview and see how the Vault can become the backbone of your digital asset operations
Get Whitepaper
Need more information ?
The Ledger team is here to help you build your project.