Ledger Referral Program
Get rewards by referring friends
Make a purchase
Get & share your referral link to your friends
Activate your account
Get rewarded when 4 of your friends buy from your link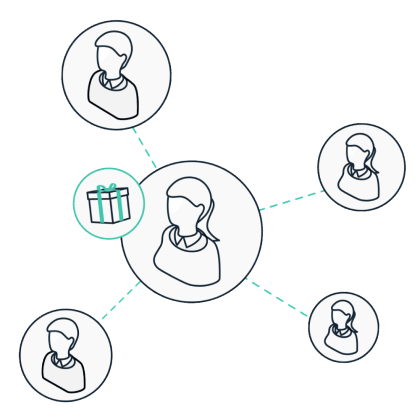 How it works
Make a purchase
1 day after your purchase, you'll receive an email from Ledger – [email protected] – that will give you access to the referral platform.
The referral program is only available for Ledger Nano X and Ledger Nano S purchases.
Get & share your referral link
On the platform (https://ledger.referralcandy.com/XXX), get your referral link and share it with 8 friends.
This link will give a 20% discount code to your friends.
Activate your account to track your rewards
Activate your account using the link received in the email from ReferralCandy Portal Support.
You can now track and access your rewards directly on the platform when you log in.
Get rewards
When 4 of your friends buy from your link, you get a US$25 discount.
You will receive your reward 15 days after they have received their product.
Referral Program Terms & Conditions
For more information check our T&Cs.
Learn more