Your Cryptokitty wallet
Non-fungible token: ERC-721
Cryptokitties is a blockchain-based game on the Ethereum network that involves the purchase, collection, breeding and selling of digital cats. By using Metamask and Ledger, you can now secure your favorite pets with state-of-the-art security. Every cat features different attributes that make them unique and cannot be replicated.
How to secure your cryptokitties
1. Install or sign into Metamask
Download & install Metamask. Then create a new wallet.
2. Acquire Ethereum (ETH)
Purchase ETH (for example through an exchange) to be able to buy cryptokitties. Send it to your metamask wallet address.
3. Connect your Ledger hardware wallet
Connect your Ledger hardware wallet directly to your computer. Unlock your device and go to the Ethereum App. Select the account you want to use.
4. You are ready to go!
You can now enjoy your game with the peace of mind of having your kitties secured.
Cryptokitty's Compatible Devices
Ledger Nano S
Protect your Cryptokitties' assets with the first and only
independently-certified hardware wallet on the market.


Learn more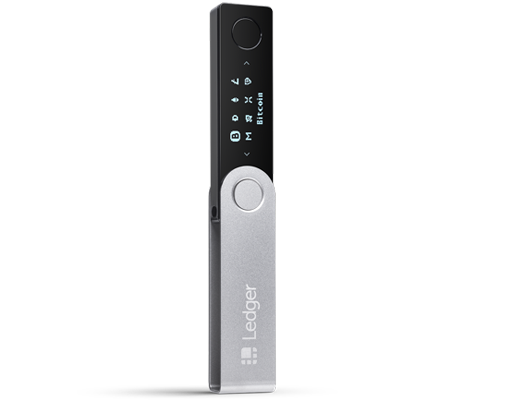 Ledger Nano X
The Ledger Nano X is a Bluetooth® enabled secure and
CES award winning device that protect your Cryptokitties' assets.


Learn more
Most common questions concerning cryptokitty
How I can buy my first cryptokitties?
As Cryptokitties are a blockchain asset, it means that you can buy, trade and sell them in an open marketplace. For it, you will need to buy some Ethereum on a exchange. Once you've purchased some ether, install MetaMask and create a wallet to  buy a digital cat among the hundreds of thousands available.
How to make money with cryptokitties?
Once you have your first one, you're ready to start making money, mainly through breeding. To start breeding, simply choose one of your existing kitties to be the Sire (this would be the daddy kitty), then select one of your other kitties to be the Dame (the mother). Otherwise, you can choose one of your kitties to breed with another player's Sires.
To do it the right way,  you'll want to understand what would be good breeding patterns. You can use the kitty calculator to understand good kitty-traits thats sell for more on the market.
There are multiple earning strategy:
Purchase and Sell: You can buy kitties, and then turn around and re-sell them for a higher amount, especially if you have a cat with positive traits.
Sire Kitties:  Kitties don't have gender. They can all be Dames or Sires. Having your kitty placed as a Sire in the game is another way to earn money. You'll get the majority of the payment, but every transaction made in Cryptokitties takes 3.75% of the sale for itself.
Breed Kitties: When you breed your Kitties together and make offspring, you can sell either the parents or the offspring. This is the most common way to make money in the game.
For example, in December 2017 a Cryptokitty has been sold for $100,000.
How many cryptokitties are there?
Cryptokitties reached the milestone of  1,6 millions of cats being bred. However, based on the limited number of cats going into circulation and their limited genomes, there is a limit of around 4 billion total cats that can be bred.
What is the most expensive cryptokitty?
To date, the most expensive Cryptokitty, named Dragon, has been for sale for $170,000.