Arkwallet
Secure your (ARK) assets
Secure your Ark assets with the most trusted hardware wallet. Cold storage wallets are typically encrypted devices that store users' Ark assets offline, providing a layer of security against the evolving threats emerging from being connected to the Internet.
Discover our wallets
How to manage Ark with Ledger devices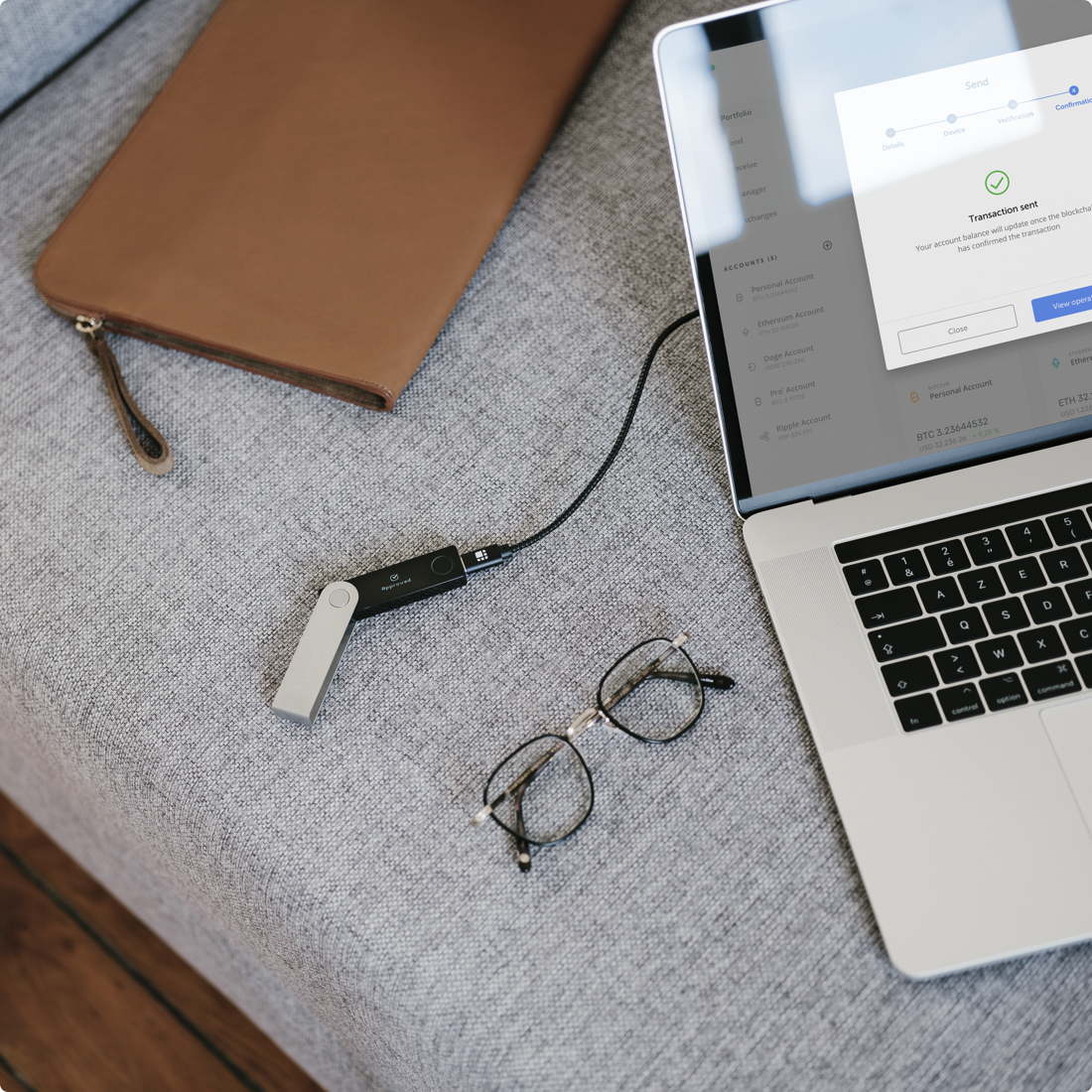 Secure your Ark (ARK)
Secure multiple assets, including Ark, using a Ledger Hardware Wallet.
Your private keys, giving access to your assets, remain safe in a certified secure chip.
Ledger Nano S
Protect your Ark assets with the first and only
independently-certified Ark wallet on the market.
Learn more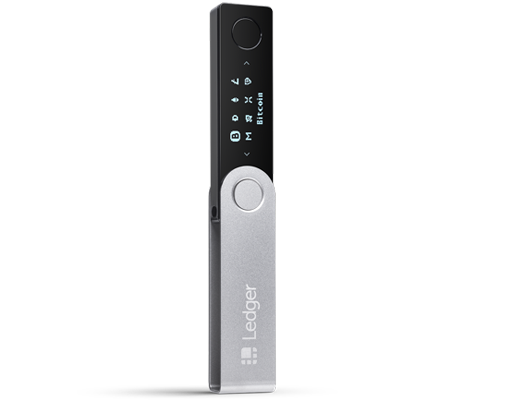 Ledger Nano X
The Ledger Nano X is a Bluetooth® enabled secure and
CES award winning device that protect your Ark assets.
Learn more
Praised by our community
Dominic H.
Easy to use, just follow the instructions. Makes my crypto investments more secure.
Walter F.
Bought 3 nano-s. Everything just fine. Good product; fast delivery. Thanks!
Christopher H.
It's small, secure and awesome. Worth the money all day long.
Francesci S.
It's a very useful tool, essential for those who approach this type of market.
View more
What is Ark (ARK)
One of the leading narratives that have emerged over the last several years in the cryptocurrency sector is the push towards interoperability of blockchains and their applications. Initial iterations of public blockchains were incompatible with each other due to explicit design differences, but that has changed as the underlying technology has progressed.
Ark (ARK) features
Ark is one of the blockchain platforms focusing on the convergence of enterprise-grade applications and the interoperability of blockchains.

"ARK aims to become a global backbone of decentralized application-centric blockchains, which we call bridgechains, which will allow them to either work with each other or stay isolated in their own environment," details the Ark team in their most recent whitepaper.

Built on a delegated proof-of-stake (DPoS) consensus model similar to EOS, Ark's core innovations are its lean and scalable blockchain along with the 'SmartBridges' -- the bridgechains that link different blockchains via its proprietary 'Vendor Fields' and 'Encoded Listeners' technologies.
Addressing Enterprise Interoperability With SmartBridge Technology
The basic premise of interoperable blockchains draws inspiration from the design of the Internet. Interoperability will empower blockchains to become more scalable, communicate with each other, and make enterprise applications from permissioned blockchains compatible with public blockchains.

But how do you standardize communication or reconcile protocol differences between two different networks?

Ark tackles the problem with its SmartBridge technology, which effectively acts as an intermediary between different blockchains. The SmartBridge requires that blockchains wishing to communicate with each other insert a small code snippet into their protocol, which enables various blockchains to trigger transactions with each other via the Ark wallet. For example, if Alice wants to trigger an Ethereum smart contract event but only holds Ark in her Ark wallet, she can do so using a specific SmartBridge transaction directly in the Ark wallet that enables a cross-chain transaction. The code snippet in Ethereum is listening for the transaction details for a SmartBridge transaction and executes the correlating sequence on the Ethereum network. Similarly, 'Encoded Listeners' can operate as hubs for listening to and facilitating SmartBridge transactions for small fees and can include exchanges or anyone looking to profit from the fees returned for the service.
Improving Speed and Future Developments
Since its inception, Ark has sought to become a plentiful ecosystem of developer tools and blockchain products for innovative startups. Relying on a global team of open-source collaborators, Ark is working towards multiple projects to supplement the speed and growth of their network.

The Ark blockchain is already lean and scalable, primarily drawing from the ability of SmartBridges to off-load transactions and computation to other blockchains. However, the Ark team is planning on some core network enhancements in 2019, including their Core 3.0 release of the Ark blockchain and their Ark deployer GUI that will enable developers and startups to fork the Ark blockchain and use SmartBridge right out the box.

Additionally, the Ark team is working on the Ark Virtual Machine, the infrastructure for smart contract issuance on the platform, and their IPFS integration -- the P2P hypermedia protocol that will help reduce blockchain bloat for Ark's primary blockchain.

As a fast, scalable blockchain focusing on interoperability with its SmartBridge technology, Ark presents a unique set of tools and resources that are practical and convenient for startups in the cryptocurrency space looking to build enterprise-grade applications.
Crypto Supported
Securely manage 27 coins and ERC20 tokens directly
with Ledger Live. And more using external wallets.