Tron wallet
Secure your (TRX) assets
Secure your Tron assets with the most trusted hardware wallet. Cold storage wallets are typically encrypted devices that store users' Tron assets offline, providing a layer of security against the evolving threats emerging from being connected to the Internet.
Discover our wallets
How to manage Tron with Ledger devices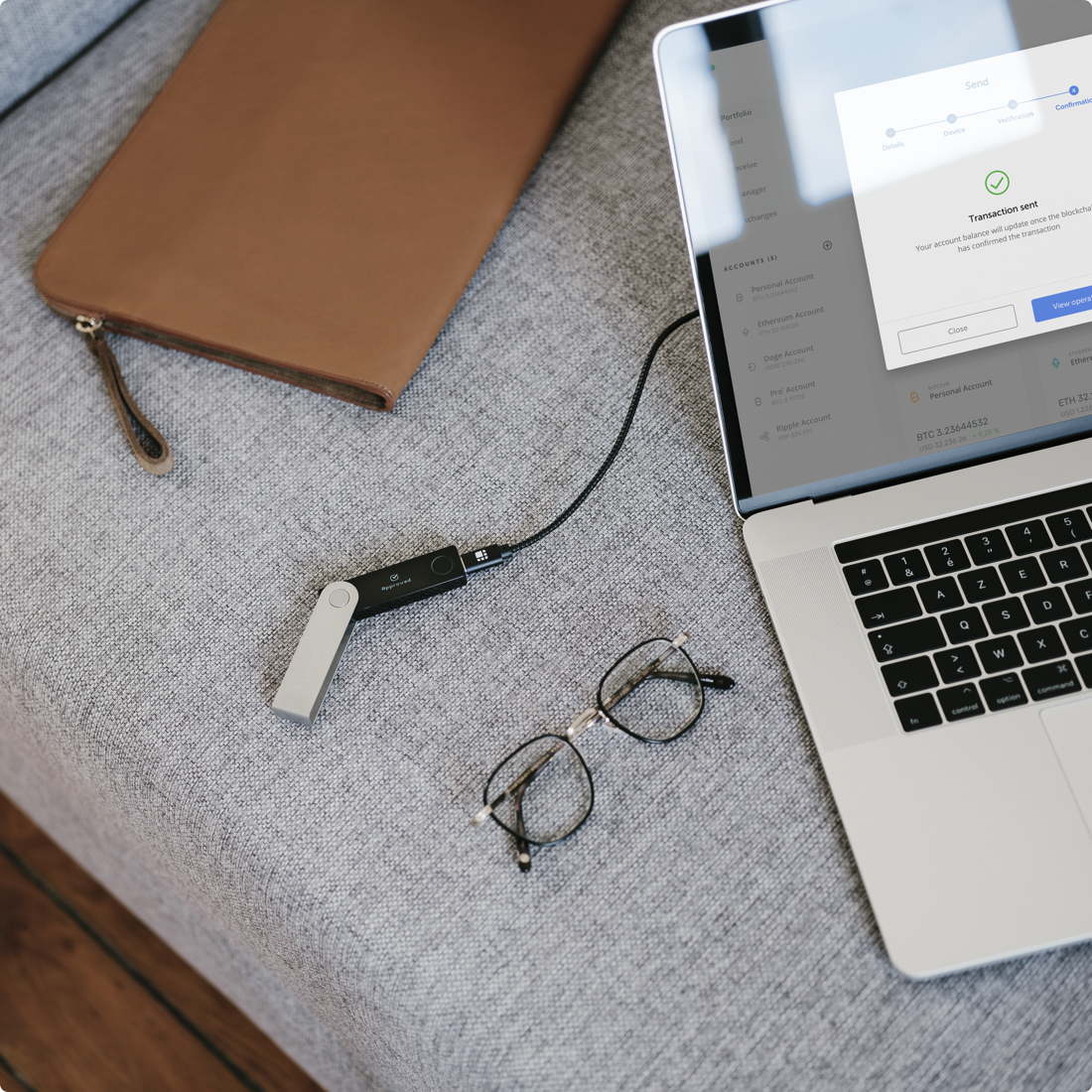 Secure your Tron (TRX)
Secure multiple assets, including Tron, using a Ledger Hardware Wallet.
Your private keys, giving access to your assets, remain safe in a certified secure chip.
Ledger Nano S
Protect your Tron assets with the first and only
independently-certified Tron wallet on the market.
Learn more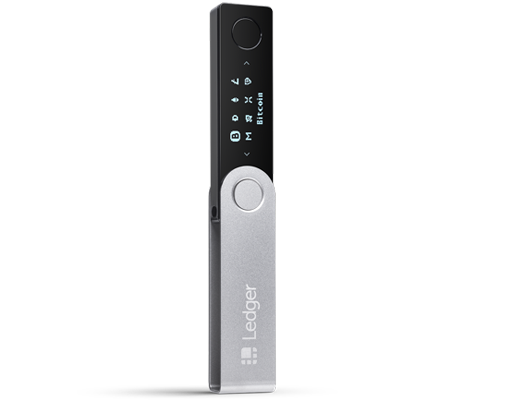 Ledger Nano X
The Ledger Nano X is a Bluetooth® enabled secure and
CES award winning device that protect your Tron assets.
Learn more
Praised by our community
Kevin L.
Simply a very elegant peace of hardware, with a gorgeous UI in the app.
Sladic M.
This is the one of best devices I ever purchased. LNS rules!
Cynthia G.
I love knowing my cryptocurrencies are safe and secure. Easy to use. Thank you!
Bibash L.
Great product. Enjoy using ledger with ledger live. Awesome combination. Loved it.
View more
What is Tron (TRX)
TRON is a smart contracts platform that entered the scene following its $70 million ICO on Ethereum in September 2017. After officially migrating away from Ethereum in June 2018, TRON has focused on becoming a developer-friendly ecosystem for decentralized applications (Dapps).
Tron (TRX) features
Founded by prominent entrepreneur Justin Sun, TRON made waves in the broader information technology community in July 2018 when Sun acquired BitTorrent -- the popular P2P file-sharing network. Since then, TRON has integrated BitTorrent into its platform with BitTorrent implementing its own TRON token -- BitTorrent Token (BTT) -- which sold out in minutes during its IEO on the Binance Launchpad earlier this year. TRON exists among a class of smart contracts platforms, such as Ethereum, where developers can build 'unstoppable applications' that run atop the network's core protocol. TRON was one of several smart contracts platforms whose original initiative was to improve the performance of Ethereum, which was grappling with scaling problems around the time of TRON's introduction.
TRON's Design and Focus
TRON implements a version of Delegated Proof-of-Stake (DPoS) that was initially conceived by Dan Larimer and is employed on other networks like EOS. DPoS can achieve a higher transaction per second (TPS) than proof-of-work (PoW) networks like Bitcoin and Ethereum's current iteration. TRON optimizes DPoS somewhat, however, with a system of 'Super Representatives' who are elected by TRX (TRON's native token) holders and perform the brunt of network consensus. As such, Dapps can run more smoothly on TRON without encountering network congestion and high gas costs that at one time plagued Ethereum. While able to achieve a higher performance of roughly 2,000 TPS, DPoS consensus typically comes at the cost of more network centralization -- the example being there are only 27 Super Representatives. TRON is an open-source project with a sizeable Github repo primarily written in the language Java. The TRON Foundation, which oversees the development of the platform, has dual headquarters in Beijing and San Francisco currently. What once was a vision for a decentralized content distribution platform, TRON has morphed into a platform with a broader scope, going by the motto -- 'Decentralize the Web.' Since the official launch of the TRON blockchain, the community has been actively growing while seeking to foster a wider audience and developer population through incentives. For example, the TRON Accelerator was a month-long developer competition to build dapps on the network, with granular prize grants given to the leading teams and their dapps. Similarly, the TRON Arcade is a $100 million fund for developers to build Dapps, explicitly focused on gaming, on the network. Among current Dapps on the TRON network, games -- particularly gambling -- are by far the most popular regarding both number of users and TRX consumed.
Future Plans
Moving forward, TRON's integration with BitTorrent will likely play a pivotal role in the future development of the network and its community. Similarly, TRON's founder, Justin Sun, plays a conspicuous part in the promotion of the network and extending partnerships to third-party firms looking to leverage blockchain technology. The TRON roadmap completed its first significant milestone, Exodus, at the end of 2018 and just initiated its second major phase -- Odyssey. The Odysey phase will focus on encouraging content creation and development through economic incentives and is pegged to run through June 2020 and will be followed by 'The Great Voyage' phase.
Crypto Supported
Securely manage 23 coins and ERC20 tokens directly
with Ledger Live. And more using external wallets.