Iota wallet
Secure your MIOTA assets
Secure your Iota assets with the most trusted hardware wallet. Cold storage wallets are typically encrypted devices that store users' Iota assets offline, providing a layer of security against the evolving threats emerging from being connected to the Internet.
Discover our wallets
How to manage Iota with Ledger devices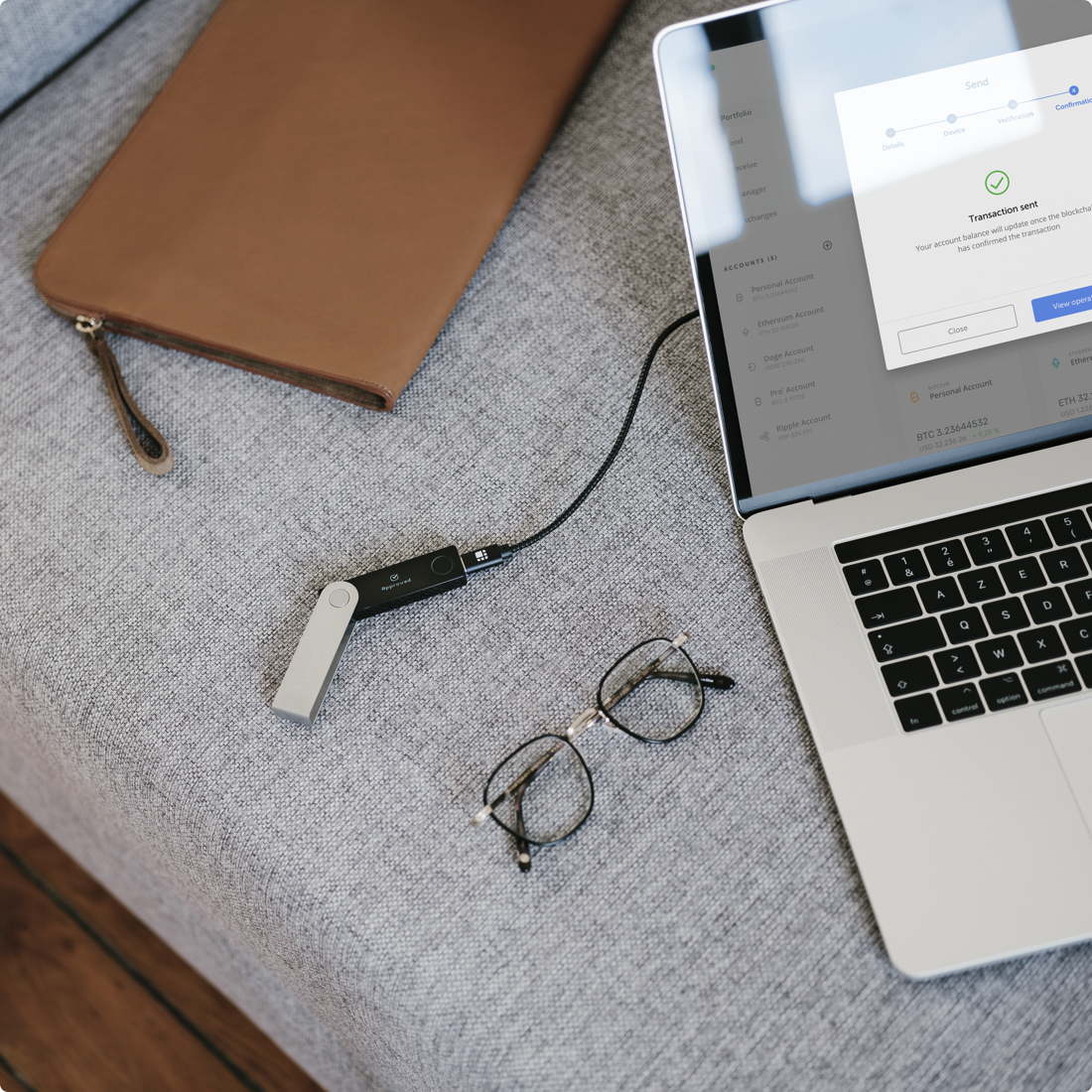 Secure your Iota (MIOTA)
Secure multiple assets, including Iota using a Ledger Hardware Wallet.
Your private keys, giving access to your assets, remain safe in a certified secure chip.
Ledger Nano S
Protect your Iota assets with the first and only
independently-certified Iota wallet on the market.
Learn more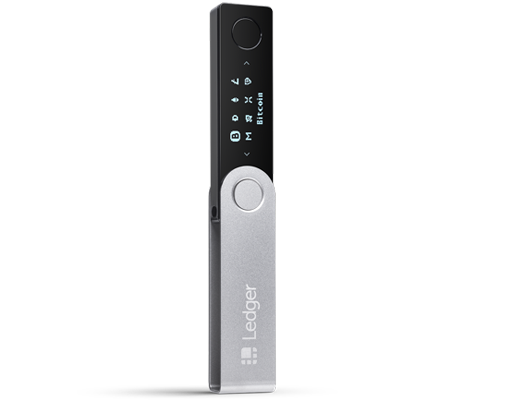 Ledger Nano X
The Ledger Nano X is a Bluetooth® enabled secure and
CES award winning device that protect your Iota assets
Learn more
Praised by our community
Maria R.
I think Ledger wallets are the best solution to maintain your crypto's secured.
Aaron P.
Quick delivery, paid in crypto, easy to setup and value for money!
Francesci S.
It's a very useful tool, essential for those who approach this type of market.
Bibash L.
Great product. Enjoy using ledger with ledger live. Awesome combination. Loved it.
View more
What is Iota (MIOTA)
IOTA is a unique project in the cryptocurrency sphere due to its existence as a 'blockless blockchain.' Essentially, IOTA does not rely on a blockchain for its core infrastructure, but instead, deploys a Directed Acyclic Graph (DAG). The name IOTA stands for the 'Internet of Things Application,' and as advertised, focuses primarily on integration with IoT edge devices for micropayments such as machine-to-machine (M2M) payments.
Iota (MIOTA) features
Overseen by the IOTA Foundation, IOTA's vision is to facilitate the connection of a future saturated with IoT devices, citing:

"Our vision is to enable all connected devices through verification of truth and transactional settlements which incentivize devices to make available its properties and data in real time."

The number of connected devices is projected to reach 75 billion globally by 2025, and the amount of data consumed, transferred, and originated by such devices will require an adequate infrastructure. IOTA strives to create the necessary infrastructure and has provided numerous resources from academic literature to data marketplaces to foster a growing community of participants.

IOTA's native token is called MIOTA, of which there are nearly 2.8 billion in circulation.
A Unique Design and Focus
IOTA's DAG is called 'The Tangle,' which is the network's method for settling transactions across a distributed network of permissionless users. IOTA does not have miners nor stakers for consensus; instead, The Tangle is a method for interlinking transactions across a transaction graph where an incoming (i.e., new transaction) requires at least two verifications from previous transactions that are linked to it. The concept is based on a mathematical model called the Markov Chain Monte Carlo.

The Tangle is a complicated topic, and more in-depth information on it can be found through the IOTA white paper.

The Tangle enables IOTA to scale to theoretically limitless levels of transaction processing, which would be necessary to support a future world ecosystem of interacting connected devices. However, like other projects in the sector, IOTA faces criticisms for the feasibility of its network's security model.

IOTA is an open-source project primarily written in Java, with a bulk of the team (i.e., the IOTA Foundation) based in Germany.
Verticals and Future Initiatives
The IoT covers a range of technology sectors and types of devices. As such, IOTA has narrowed its initial focus for integrating IoT into a set of specific industries in its early stages. In particular, IOTA cites the following verticals as its primary targets right now:

- Mobility & Automotive
- Global Trade and Supply Chains
- Industrial IoT
- eHealth
- Smart Energy

Notably, the Jaguar Land Rover recently announced a partnership with IOTA for a 'Crypto Rewards Program' where drivers will be directly rewarded in IOTA for data reporting. The automotive industry is an area that is promising for M2M payments and data sharing between connected devices, particularly with the rise of autonomous vehicles.

IOTA's general model centers around the concept of mass data and the IOTA Foundation launched a Data Marketplace that has had a Proof-of-Concept available since July 2018. Data marketplaces are widely believed to become increasingly prevalent and accessible as data becomes more valuable.

Some selected participants in IOTA's Data Marketplace include Accenture, Bosch, Fujitsu, Philips, and KPMG.

With an explicit focus on IoT devices and data, IOTA holds a unique position in the crypto ecosystem, albeit with some significant differences from the objectives of many public blockchain communities like Bitcoin and Ethereum.
Crypto Supported
Securely manage coins and ERC20 tokens directly with Ledger Live. And more using external wallets.