Eos wallet
Secure your EOS assets
Secure your Eos assets with the most trusted hardware wallet. Cold storage wallets are typically encrypted devices that store users' Eos assets offline, providing a layer of security against the evolving threats emerging from being connected to the Internet.
Discover our wallets
How to manage Eos with Ledger devices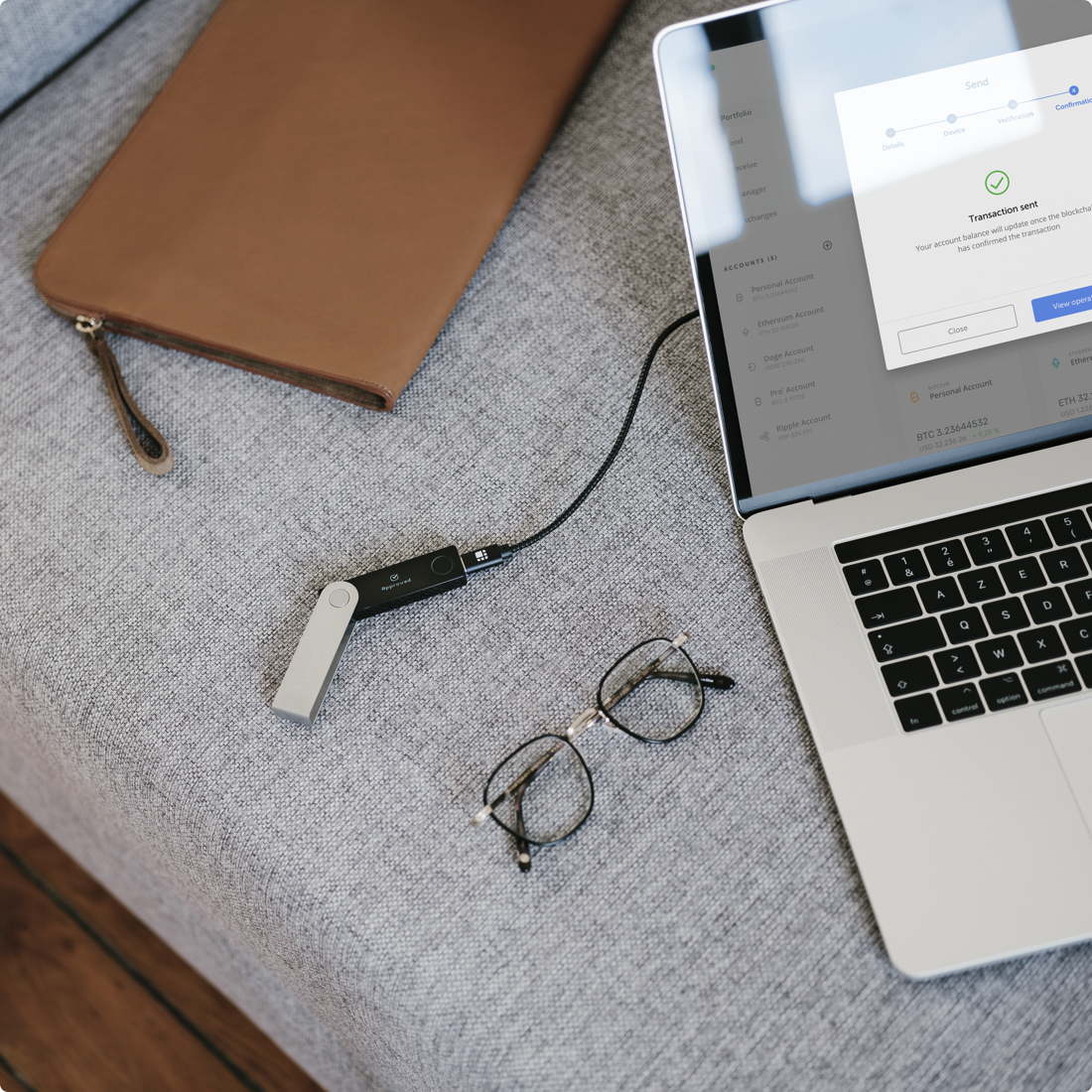 Secure your Eos (EOS)
Secure multiple assets, including Eos using a Ledger Hardware Wallet.
Your private keys, giving access to your assets, remain safe in a certified secure chip.
Ledger Nano S
Protect your Eos assets with the first and only
independently-certified Eos wallet on the market.
Learn more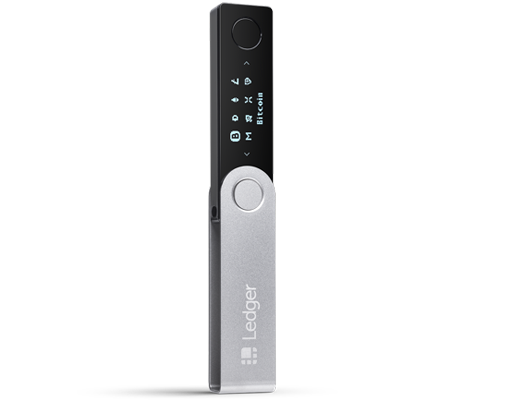 Ledger Nano X
The Ledger Nano X is a Bluetooth® enabled secure and
CES award winning device that protect your Eos assets
Learn more
Praised by our community
Schell T.
Easy, save and one of the best option to store Cryto Currencies.
Jim B.
Small price for security of your tokens.
Larissa B.
Easy to use with support for multiple currencies. Great peace of mind.
Walter F.
Bought 3 nano-s. Everything just fine. Good product; fast delivery. Thanks!
View more
What is Eos (EOS)
EOS is a scalable smart contracts platform built to provide the infrastructure for a new generation of decentralized applications (Dapps). Originally developed and released by Block.one, and primarily the brainchild of Dan Larimer, EOS concluded one of the most successful ICOs in history -- raising roughly $4.2 billion in a one-year extended sale that ended on June 1st, 2018.
Eos (EOS) features
EOS is touted as a unique blockchain infrastructure that functions more like a software operating system that applications can be integrated with and built atop of its technology. The EOS software is open-source under an MIT license, and the project has garnered the support of a growing developer community.

The cardinal design consideration of EOS is to build the blockchain-based infrastructure for vertically and horizontally scalable dapps. According to the EOS technical paper:

"The resulting technology is a blockchain architecture that may ultimately scale to millions of transactions per second, eliminates user fees, and allows for quick and easy deployment and maintenance of decentralized applications, in the context of a governed blockchain."
Scalability, Governance, and Dapp Ecosystem
EOS is largely viewed as a rival to Ethereum that emerged from the inability of Ethereum to meet scaling demands of dapps running on its network at the time of the EOS ICO announcement. Since then, EOS underwent one of the most successful ICOs in history and officially launched in early June 2018.

EOS distinguishes itself from Ethereum and other smart contracts primarily through two deliberations:
1. Scalability
2. Governance

Concerning scalability, EOS was designed explicitly with horizontal and vertical scalability of dapps in mind. Rather than relying on the more conservative proof-of-work (PoW) like Ethereum, EOS deploys a Delegated Proof-of-Stake (DPoS) consensus mechanism which enables the network to reach roughly 4,000 transactions per second (TPS).

In the network's DPoS consensus, a series of 21 active block producers validate each block and are elected via the network participants (i.e., users and validators). All active block producers are publicly available, and details about the network's producers among other statistics can be found here.

Although block producers are elected by community token holders, their limited size has sparked polarizing debates about EOS' centralization compared to other public blockchains -- although even private blockchains can be built using the EOSIO software.

One of the unique consequences of EOS' high TPS and the fast-finality consensus is that the network does not have transaction fees, mitigating one of the main points of friction that mainstream users have when interacting with blockchain-based dapps. On average, EOS dapps retain a higher number of daily active users than other smart contracts platforms.

The governance process of EOS directs the influence of block producers and specific network parameters and is formalized via a constitution. Block producers have the final say on network changes, but they can be voted out by the broader community if a sufficient threshold of token holders votes to remove them.

Regarding the EOS constitution, the technical paper cites :

"The content of this constitution defines obligations among the users which cannot be entirely enforced by code and facilitates dispute resolution by establishing jurisdiction and choice of law along with other mutually accepted rules."

EOS's governance is one of the first significant endeavors towards formalized blockchain governance, and the protocol can even be changed via protocol upgrades as agreed by the community and block producers.

In recent news, the freelance marketplace -- Moonlighting -- recently announced its transition to the EOS network, and CarbonUSD (the stablecoin) officially launched on the platform -- the first to do so.
Crypto Supported
Securely manage coins and ERC20 tokens directly with Ledger Live. And more using external wallets.