Icon wallet
Secure your ICX assets
Secure your Icon assets with the most trusted hardware wallet. Cold storage wallets are typically encrypted devices that store users' Icon assets offline, providing a layer of security against the evolving threats emerging from being connected to the Internet.
Discover our wallets
How to manage Icon with Ledger devices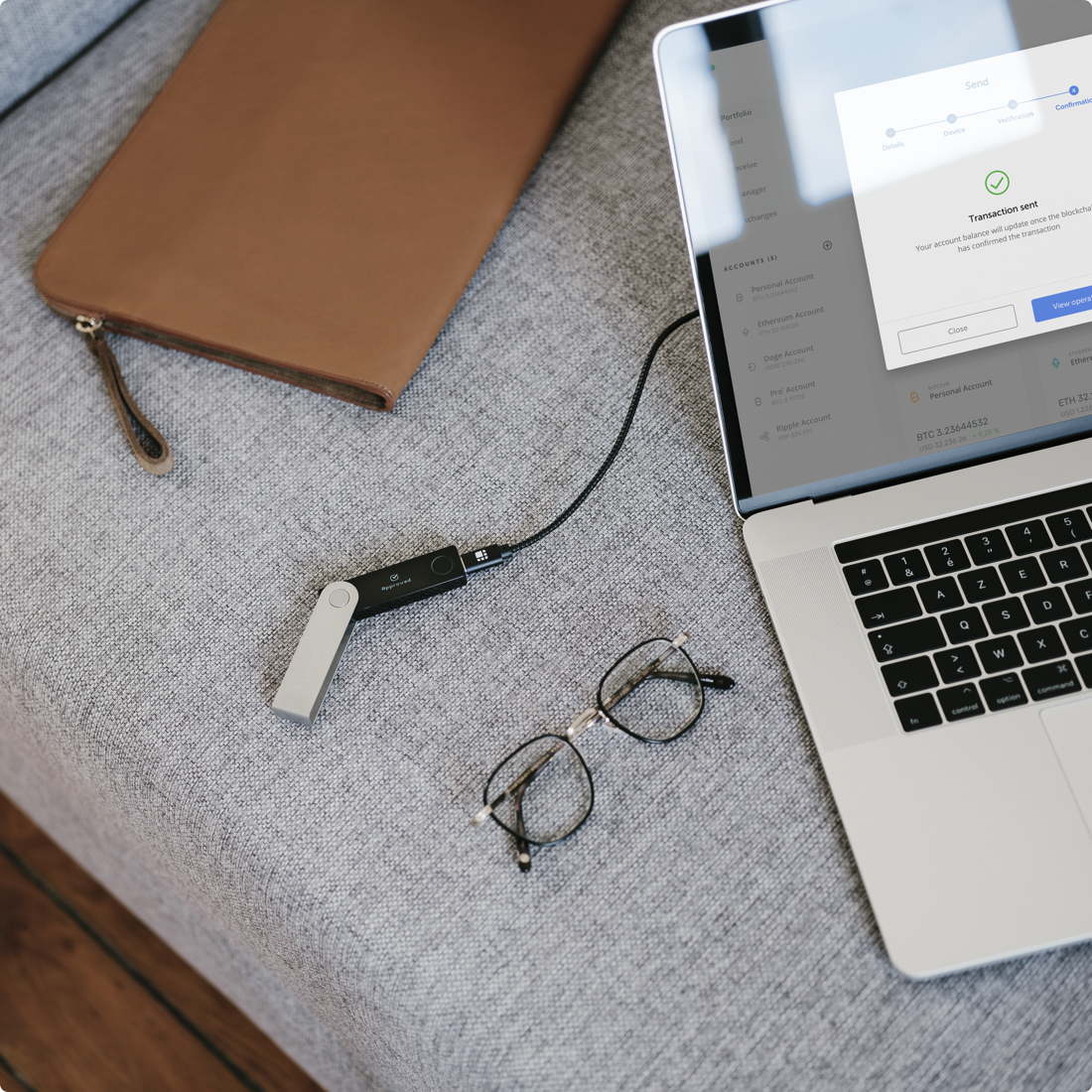 Secure your Icon (ICX)
Secure multiple assets, including Icon using a Ledger Hardware Wallet.
Your private keys, giving access to your assets, remain safe in a certified secure chip.
Ledger Nano S
Protect your Icon assets with the first and only
independently-certified Icon wallet on the market.
Learn more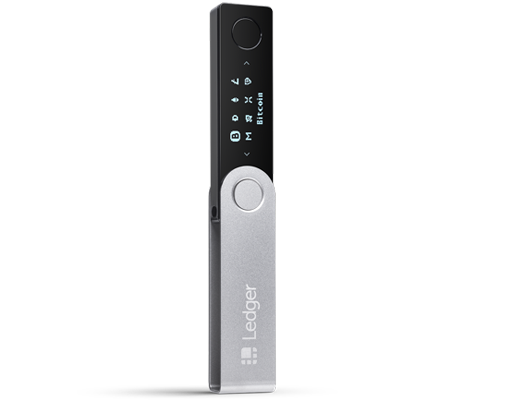 Ledger Nano X
The Ledger Nano X is a Bluetooth® enabled secure and
CES award winning device that protect your Icon assets
Learn more
Praised by our community
Sladic M.
This is the one of best devices I ever purchased. LNS rules!
Cynthia G.
I love knowing my cryptocurrencies are safe and secure. Easy to use. Thank you!
Nathan D.
Having a ledger makes me feel safe holding crypto.
Antonio B.
Great device, I recommend 100%, be your BANK!!!!!
View more
What is Icon (ICX)
ICON entered the cryptocurrency scene following the close of its $42.8 million ICO sale in September 2017. Overseen by the South Korean firm ICONLOOP, the ICON platform is primarily designed as a framework for connecting blockchains under a unique take on governance -- referred to as the ICON Republic.
Icon (ICX) features
Going by the motto 'Hyperconnect the World,' ICON was initially issued as an ERC-20 token on the Ethereum blockchain before migrating to its own native chain in the Summer of 2018. The project is also supported by some prominent VC funds, including Pantera Capital and Kenetic Capital.

More than an interconnectivity tool for blockchains, ICON promotes the integration of various real-world institutions into its platform, including financial entities, insurance companies, hospitals, and more.

To better understand the ICON network, it is pertinent to understand its governance structure, and how some technological innovations create an 'ICON Republic' akin to a federal system of governance between independent blockchains and institutions.

According to the ICON white paper:
"The ICON Project aims to build a decentralized network that allows independent blockchains with different governances to transact with one another without intermediaries."
Technology and Governance
ICON's primary innovations make their mark in some of the platform's technical and governance designs. Overall, the governance of the network falls under the ICON Republic, with independent jurisdictions called 'communities' -- networks comprised of different nodes that elect to use the same governance.

More specifically, ICON communities rely on a unique governance structure where there are three types of nodes (i.e., participants) in the network:
C-Nodes, C-Reps, Citizen Nodes

C-Nodes are the community nodes, which are the building blocks of the community and function as the governance structure for each independent community. For example, a C-Node in a financial community can consist of both organizations (i.e., banks) and individual functionaries, such as a regulator.

C-Reps are the 'community representatives' in the governance of the network who approve transactions and participate in the voting of the ICON Republic governance. C-Reps are selected by their corresponding communities and need to contribute to the ICON network above a specific threshold to qualify.

Citizen Nodes are the participants of the network that do not have governance/voting rights and can only generate transactions. Anyone can become a Citizen Node.

The ICON Republic does not engage in the governance of individual communities, only the general parameters of the larger network. Communities and the ICON Republic are connected via a series of decentralized exchanges, which the development team is currently working on expanding to outside cryptocurrencies including Ethereum.

The focal point of the entire architecture -- from a technology perspective -- is known as the 'ICON Nexus' which is built on its unique LFT consensus which underscores its smart contract blockchain, called Loopchain. The Nexus is a multi-channel blockchain that communities (i.e., real-world institutions or other blockchains) can plug into and transfer value or vote on governance proposals for the ICON Republic.
Ongoing Developments and Features
ICONex is the ICON wallet which supports the network's native token, ICX, along with several other cryptocurrencies. The ICON Foundation has also implemented ICONick, an ICON Naming Service akin to ENS Domains for blockchain-based domain names and convenient wallet ID addresses comprised of easy to understand nicknames rather than alphanumerical addresses.

A subsidiary of ICON, ICX Station, recently began a collaboration with the Berkeley Blockchain Accelerator, in an effort to promote the collaboration of ICON with local startup accelerators. ICONLOOP also recently denied a report earlier this year from a local news outlet in South Korea, Pulse News, that the firm was seeking an IPO in South Korea -- preceding news that the firm had achieved 'advanced technology partner status' on Amazon's AWS Partner Network.

For more in-depth information on ICON Network, you can find it on their website and white paper.
Crypto Supported
Securely manage coins and ERC20 tokens directly with Ledger Live. And more using external wallets.