OmiseGo wallet
Secure your OMG assets
Secure your OmiseGo assets with the most trusted hardware wallet. Cold storage wallets are typically encrypted devices that store users' OmiseGo assets offline, providing a layer of security against the evolving threats emerging from being connected to the Internet.
Discover our wallets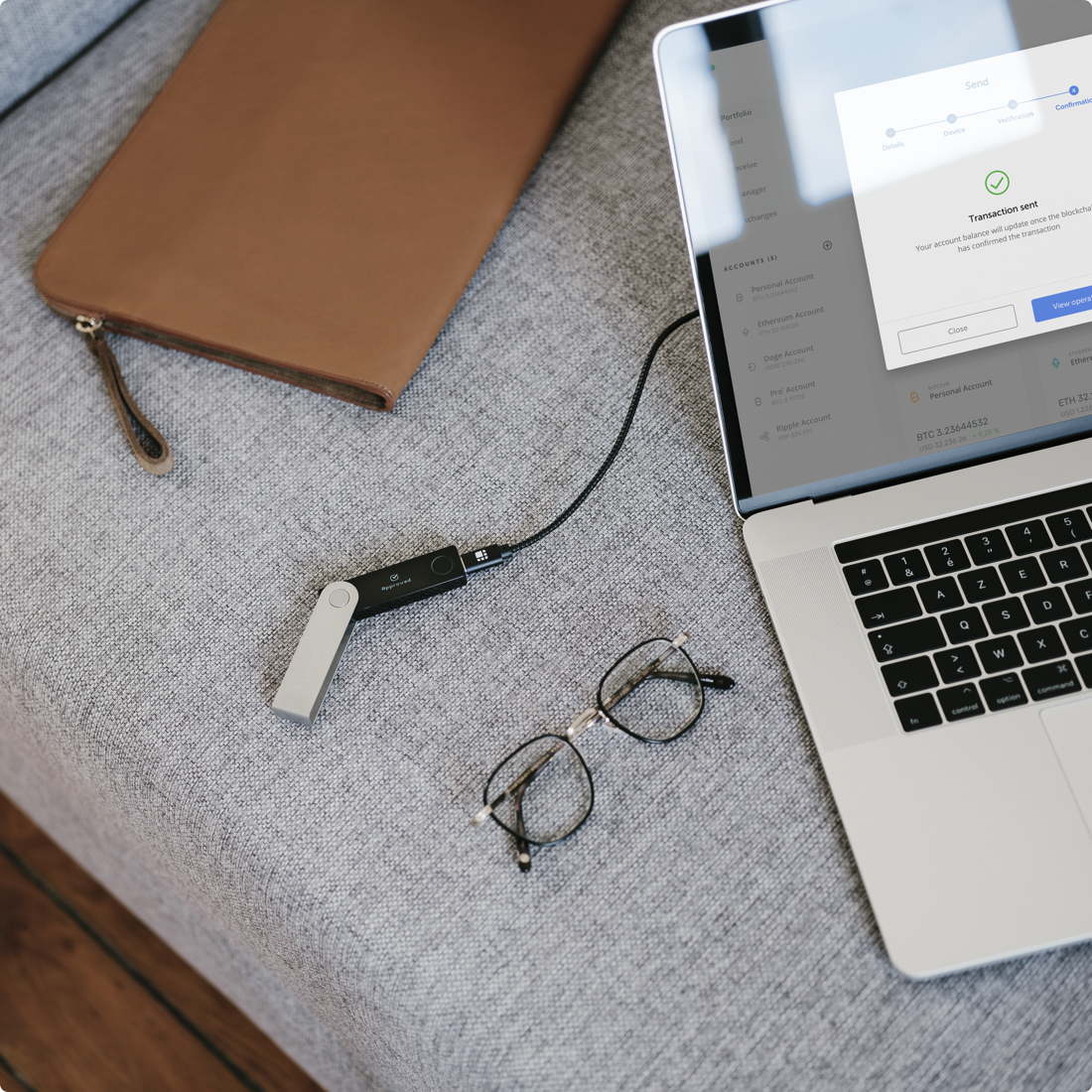 Secure your OmiseGo (OMG)
Secure multiple assets, including OmiseGo using a Ledger Hardware Wallet.
Your private keys, giving access to your assets, remain safe in a certified secure chip.
Ledger Nano S
Protect your OmiseGo assets with the first and only
independently-certified OmiseGo wallet on the market.
Learn more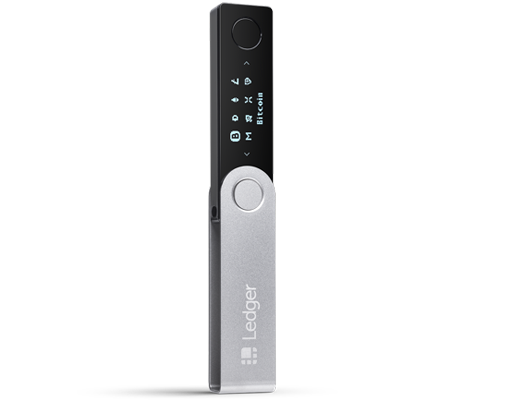 Ledger Nano X
The Ledger Nano X is a Bluetooth® enabled secure and
CES award winning device that protect your OmiseGo assets
Learn more
How to manage your OmiseGo (OMG)
Connect your Ledger device with the following third-party services so you can securely manage your assets.
Praised by our community
Sladic M.
This is the one of best devices I ever purchased. LNS rules!
Skuthan M.
The only way to safely store crypto. It's worth every satoshi.
Larissa B.
Easy to use with support for multiple currencies. Great peace of mind.
Aaron P.
Quick delivery, paid in crypto, easy to setup and value for money!
View more
What is OmiseGo (OMG)
OmiseGo is an Ethereum-based P2P payment and exchange network designed as an interoperable financial services system for multiple jurisdictions. The network functions as a gateway to digital assets, decentralized exchange, and settlement layer for transactions on the Ethereum network.
OmiseGo (OMG) features
OmiseGo is a product of Omise, a payment services provider primarily operating in Southeast Asia and founded in 2013. The original goal of OmiseGo and its OMG token was to remove the need for users to have a bank account to access financial services, extending payment and financial services to millions of unbanked in the region.

OmiseGo raised roughly $25 million in an ICO in the summer of 2017, and its OMG token is an ERC-20 token on Ethereum.

Notably, OmiseGo is powered by a second-layer scaling solution for Ethereum known as 'Plasma.' OmiseGo has completed a Plasma MVP already for Plasma Cash, a version of the Plasma implementation, and is currently working on Plasma Bootstrap, a deployable Plasma chain for local Linux systems or cloud networks.
Platform Initiative and Overall Design
OmiseGo is designed to address the 'walled garden' nature of the financial services industry. Primarily, the network wants to reconcile the disparate systems such as SWIFT, FedWire, and ACH into a standardized, decentralized exchange (DEX) called ODEX.

From a broader perspective, OmiseGo is an open economy for decentralized financial services striving to solve the coordination problem among payment processors. The project is still under heavy development, but the OmiseGo ecosystem will be comprised of two main pillars:

1. A Proof-of-Stake (PoS) network on Ethereum
2. Plasma-powered throughput for ODEX

According to OmiseGo:

"The live OMG network will be a performant and secure proof-of-stake network, that enables high transaction throughput at a low cost, via Plasma."

Plasma is a highly complex scaling solution proposed by Vitalik Buterin and Joseph Poon in 2017. Basically, Plasma relies on Ethereum as the 'root chain' where subsequent parent chains and child chains -- which are blockchains themselves -- can be layered on top of it, increasing the processing capacity of the network.

OmiseGo is leading Plasma development on Ethereum, and their implementation is the first to launch on the smart contracts platforms.

OmiseGo released the public Alpha testnet of its network in April, called Ari. The network is an early-stage version of the final product, and includes More Viable Plasma for ETH transfers, Minimal Viable Plasma for ERC-20 token transfers, and is running on Ethereum's Rinkeby testnet.

The OmiseGo team is currently working on integrating their DEX into the Alpha testnet and recently completed Phase 1 of their proof-of-concept for the exchange.
Crypto Supported
Securely manage coins and ERC20 tokens directly with Ledger Live. And more using external wallets.