Musicoin wallet
Secure your MUSIC assets
Secure your Musicoin assets with the most trusted hardware wallet. Cold storage wallets are typically encrypted devices that store users' Musicoin assets offline, providing a layer of security against the evolving threats emerging from being connected to the Internet.
Discover our wallets
How to manage Musicoin with Ledger devices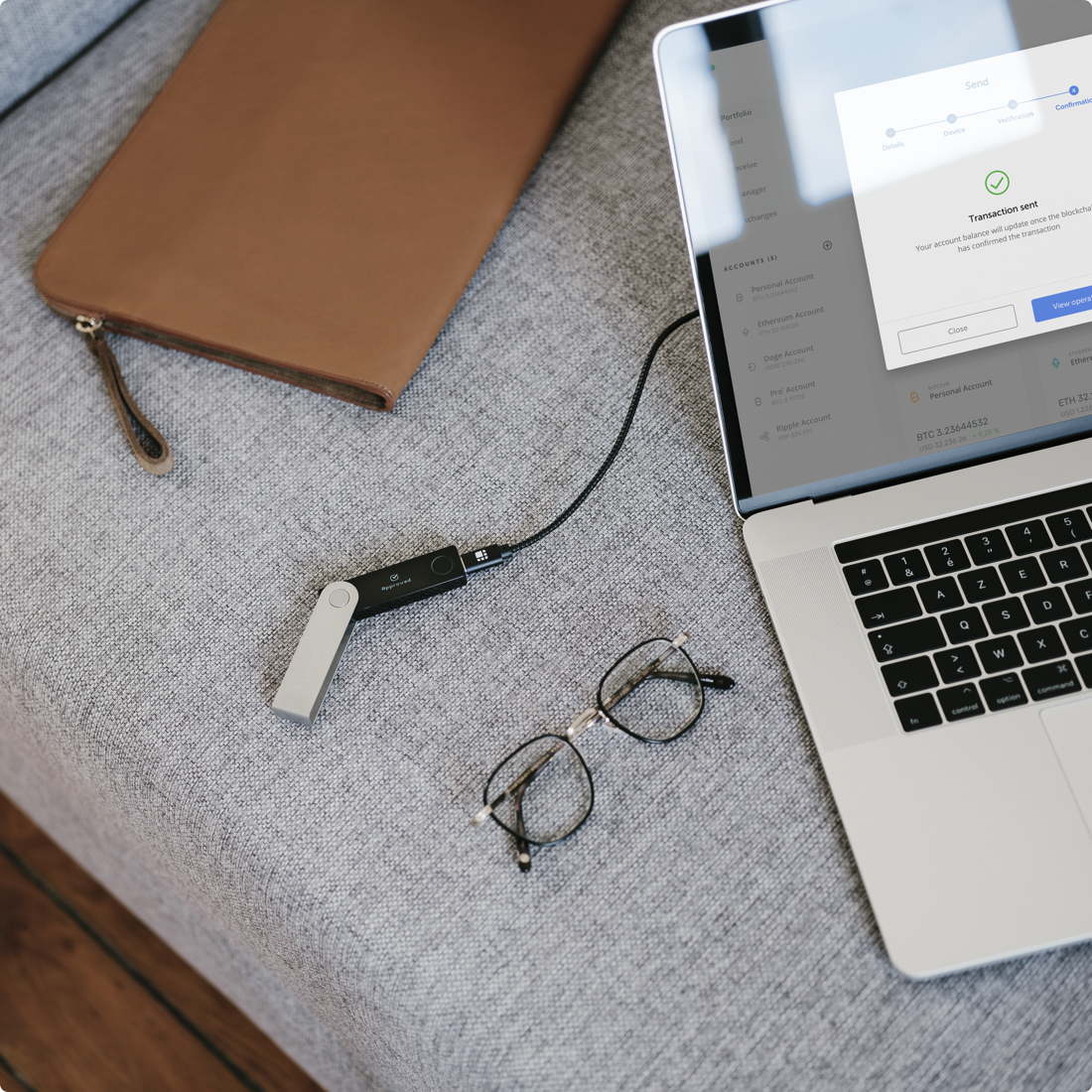 Secure your Musicoin (MUSIC)
Secure multiple assets, including Musicoin using a Ledger Hardware Wallet.
Your private keys, giving access to your assets, remain safe in a certified secure chip.
Ledger Nano S
Protect your Musicoin assets with the first and only
independently-certified Musicoin wallet on the market.
Learn more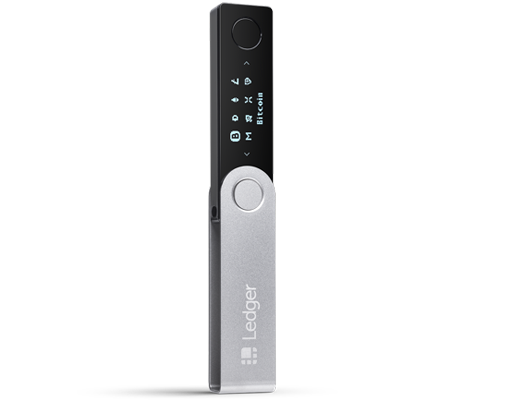 Ledger Nano X
The Ledger Nano X is a Bluetooth® enabled secure and
CES award winning device that protect your Musicoin assets
Learn more
How to manage your Musicoin (MUSIC)
MyEtherWallet
Praised by our community
Bertil A.
In order to secure cryptocurrencies, Ledger is the perfect tool.
Maria R.
I think Ledger wallets are the best solution to maintain your crypto's secured.
Bonfante J.
If you're investing in Cryptos then look no further.
Corwyn B.
Very easy to set-up and feel st ease that my crypto investments are secured.
View more
What is Musicoin (MUSIC)
Musicoin is an ad-free music streaming service that utilizes its underlying token, MUSIC, to fund a Universal Basic Income (UBI) model for musicians, without conferring costs to listeners. UBI enables musicians to earn MUSIC rewards directly correlated to their contributions on the network.

Listeners experience an ad-free streaming service and can even tip musicians with MUSIC. MUSIC is also mined by miners in the network using PoW to secure the network. MUSIC are automatically dispersed to musicians based on a pay-per-click model.
Musicoin (MUSIC) features
Musicoin is one of the blockchain-oriented initiatives targeting the value proposition of blockchains to remove intermediaries, lowering transaction costs and fairly distributing rewards to ecosystem participants. The Musicoin blockchain operates as the medium for the allocation of MUSIC to musicians based on a pay-per-click (PPP) distribution model every time a song is streamed.

Users can stream ad-free music for free, but can also tip musicians in MUSIC directly or purchase other content like paid downloads.

Musicians receive 100 percent of revenue received from PPP streams, since there are no intermediaries on the blockchain taking a cut of their earnings. Additionally, without third-parties, there is no monetization model based on advertising, making the experience much more user-friendly for listeners.

Miners in Musicoin share a portion of the revenue received by developers and musicians when blocks are mined. A specific portion of MUSIC tokens are allocated to the UBI Pool when blocks are mined, and subsequently distributed to participating entities with musicians receiving 15.9 percent and miners 79.6 percent of the UBI.

The guiding principle of Musicoin is called Sharism, and is founded on the notion that the sharing of knowledge within a community can have a positive social impact.

The emerging concept is conducive to Muscioin's community, and their MUSIC token model where utility is a product of consumers, miners, and musicians interacting together.
Crypto Supported
Securely manage coins and ERC20 tokens directly with Ledger Live. And more using external wallets.