EARN REWARDS* BY STAKING YOUR CASPER
Staking your Casper allows you to passively earn rewards for helping to secure the network.

Through CSPR live wallet, and by pairing it with your Ledger hardware wallet, you can easily and securely delegate CSPR you want to stake.

You can freely choose a trustworthy validator to get competitive rewards, and you keep ownership of your Casper coins.
WHY STAKING YOUR CASPER
Casper Network is a blockchain based on Layer-1 Proof-of-Stake (PoS) technology. It has been designed to cater to real-world applications while ensuring usability, decentralization, security, and scalability. Casper Labs launched the mainnet for Casper on March 31, 2021.
The protocol has been built with a focus on enterprise adoption, providing flexible privacy permissions, low latency, and security. Enterprises can choose from public, permissioned, and private network iterations depending on their confidentiality preferences. They can make these choices without compromising on security or performance.
CSPR is the native token of the Casper network. The network relies on CSPR tokens to reward validators who participate in the PoS consensus mechanism. This helps in securing and maintaining the network.
Maximise your CSPR assets
Don't let your assets gather dust. Put them to work and make them grow with Ledger.
Secure the Casper network
When you do CSPR staking, you make the Casper blockchain successful by securing the network and validating transactions.
CASPER STAKING IS BETTER WITH A WALLET APP THAT SUPPORT COLD STORAGE
Secure
Pairing your Ledger with a thrid-party wallet, allow you to grow securely your CSPR bag securely.
Ownership
Keep full custody of your assets when you stake Casper with the CSPR live wallet, unlike with crypto exchanges.
Freedom of choice
It's up to you to choose which validators you want to stake your Casper.

Earn Casper coins
Casper and other Proof-of-Stake protocols enable token holders to earn rewards and take part in the protocol via staking. Staking allows you to stake your Casper tokens either by becoming a node operator or by staking CSPR coins with a validator on the network.

Node operators stake their tokens to earn the right to propose and approve blocks on the network. Additionally, they maintain servers connected to the Casper Network, allowing them to enable the Proof-of-Stake aspect of the network. On the other hand, you can participate in the protocol without maintaining a Casper node by delegating or allocating your CSPR tokens to a chosen node operator on the network. The node operator keeps a commission from the rewards generated from your staked tokens.

By participating in the protocol, you contribute to the network's decentralization and security while also earning rewards. Validators receive rewards proportional to their stake for taking part in the network, while delegators receive a share of the validator's rewards proportionate to their stake, minus the validator's commission (or delegation rate). The base annual reward rate is presently 9% of the total supply.
Casper staking calculator
A hardware wallet
that offers the best security for your crypto and NFTs - your assets always remain safe.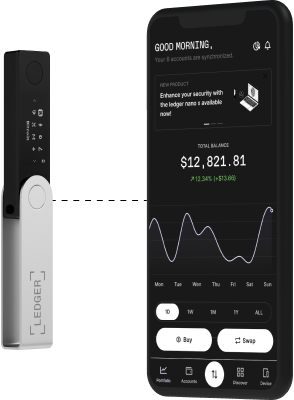 An app
to manage your crypto and access key services: buy, swap or grow your assets. Securely thanks to your hardware wallet.
Get your device
TUTORIAL FOR STAKING CASPER SECURELY
Want to learn more about staking?
We answer all the basic questions you might have in our Ledger academy: What is staking? What's the difference between Proof-of-Stake and Proof-of-Work? What is a validator?

You can also take a look at our School of Block series on Youtube to learn how to get started in staking and make your money work for you.
Visit our Ledger Academy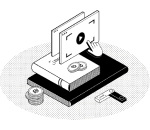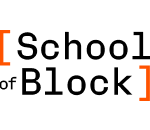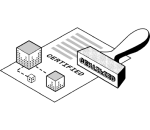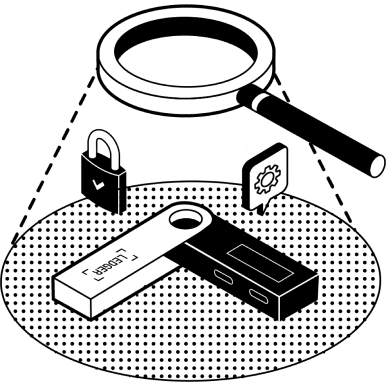 Frequently Asked Questions