STAKING SOLANA THROUGH LEDGER
Staking your Solana (SOL) allows you to passively earn rewards for helping to secure the network.

Through Ledger Live, you can easily and securely delegate the Solana you want to stake to a Ledger by Figment validator node.

You'll get competitive rewards, a trustworthy validator, and you keep ownership of your coins.
Stake your Solana now
WHY YOU SHOULD STAKE YOUR SOLANA
Fast and low cost: these are the promises of the Solana blockchain, built to enable scalable, user-friendly apps for the world at low fees. Thousands of projects spanning DeFi, NFTs, Web3 and more are already running on it.
Maximise your Solana tokens
Don't let your SOL gather dust. Put them to work and make them grow with Ledger.
Secure the Solana network
When you stake SOL, you make the Solana blockchain successful by securing the network and validating transactions.
STAKING SOLANA IS BETTER WITH A LEDGER BY FIGMENT VALIDATOR
Security and ownership
Keep full custody of your assets when you stake with Ledger, unlike with crypto exchanges. So you're in total control.
Competitive rewards*
Earn rewards of up to 5% when choosing a Ledger by Figment validator, thanks to our low commission fees.
* Rewards are not guaranteed
Trusted service
Our tech is cutting edge, so you can rest assured that you're delegating your coins to a trusted validator.
Start with Ledger Live

Solana Staking Rewards
You can passively grow your assets with Ledger by participating in the Solana network. By delegating your Solana to a validator such as Ledger by Figment, you will receive rewards for helping to secure the network.

The current annual yield on Solana is around 5%, minus the validators' commission rate. This rate is gradually decreasing by 15% per year, until reaching a floor of 1.5%.

You can stop delegating your Solana at any time but you will need to wait 3 days to unlock your assets.
Estimate Solana staking rewards
A hardware wallet
that offers the best security for your crypto and NFTs - your assets always remain safe.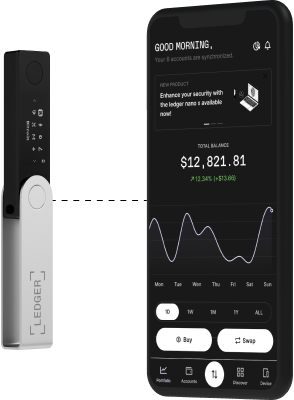 An app
to manage your crypto and access key services: buy, swap or grow your assets. Securely thanks to your hardware wallet.
Get your device
5 STEPS TO START SECURELY STAKING SOLANA
Want to learn more about staking?
We answer all the basic questions you might have in our Ledger academy: What is staking? What's the difference between Proof-of-Stake and Proof-of-Work? What is a validator?

You can also take a look at our School of Block series on Youtube to learn how to get started in staking and make your money work for you.
Visit our Ledger Academy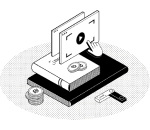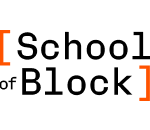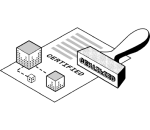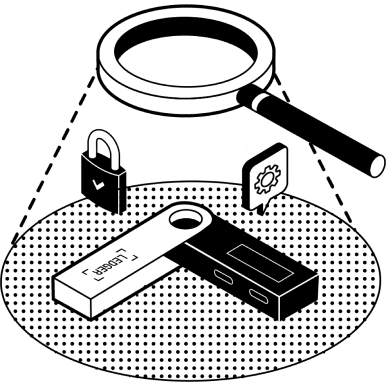 Frequently Asked Questions