EARN REWARDS* BY STAKING YOUR ROSE
Staking your ROSE allows you to passively earn rewards for helping to secure the network.

Through Oasis wallet, and by pairing it with your Ledger hardware wallet, you can easily and securely delegate ROSE you want to stake.

You can freely choose a trustworthy validator to get competitive rewards, and you keep ownership of your Oasis coins.
WHY STAKING YOUR ROSE
The Oasis Network is a decentralized network that prioritizes privacy and uses a proof-of-stake system. Its purpose is to give users control and ownership of their data while supporting new applications in open finance and open data.
The network is designed with multiple layers, which makes it highly flexible, scalable, and future-proof. By separating consensus and smart contract execution into different layers, developers can deploy privacy-focused dApps at a lower cost.
The ParaTime Layer is where all smart contract execution occurs, and it allows for dynamic compute environments to be built, which enhances the network's scalability. Developers can experience a Web3 environment that is geared towards confidentiality and prioritizes privacy with the Cipher ParaTime. Oasis Network is the first confidential EVM compatible, so Solidity developers can easily switch to Web3 in a familiar environment with well-known tools to build Web3 dApps, such as DeFi, GameFi, NFTs, Metaverse, Data tokenization, and Data DAOs dApps.
Maximise your ROSE assets
Don't let your assets gather dust. Put them to work and make them grow with Ledger.
Secure the Oasis Network
When you do ROSE staking, you make the Oasis blockchain successful by securing the network and validating transactions.
ROSE STAKING IS BETTER WITH A WALLET APP THAT SUPPORT COLD STORAGE
Secure
Pairing your Ledger with a thrid-party wallet, allow you to grow securely your ROSE bag securely.
Ownership
Keep full custody of your assets when you stake ROSE with the Oasis wallet, unlike with crypto exchanges.
Freedom of choice
It's up to you to choose which validators you want to stake your Oasis Network.

Earn ROSE coins
Proof-of-Stake protocols, such as Oasis Network, provide a means for token holders to earn rewards and engage in the protocol through staking. Staking involves staking your Oasis Network tokens either by becoming a node operator or by staking ROSE coins with a validator on the network.

When you stake your tokens as a node operator, you earn the right to propose and approve blocks on the network. You also maintain servers that are connected to the Oasis Network, which enables the Proof-of-Stake feature of the network. Alternatively, you can participate in the protocol without running an Oasis Network node by delegating or assigning your ROSE tokens to a chosen node operator on the network. The node operator will earn a commission from the rewards that are generated from your staked tokens.

Participating in the protocol benefits the network's decentralization and security while also allowing you to earn rewards. Validators are rewarded based on their stake for participating in the network, while delegators receive a share of the validator's rewards that is proportionate to their stake, minus the validator's commission (or delegation rate). The current base annual reward rate is 5% of the total supply.
ROSE staking calculator
A hardware wallet
that offers the best security for your crypto and NFTs - your assets always remain safe.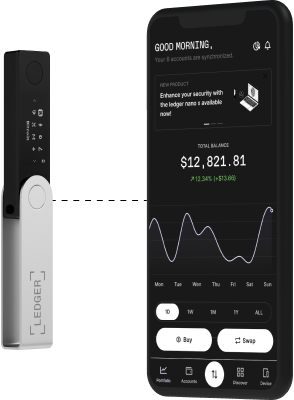 An app
to manage your crypto and access key services: buy, swap or grow your assets. Securely thanks to your hardware wallet.
Get your device
TUTORIAL FOR STAKING ROSE
Want to learn more about staking?
We answer all the basic questions you might have in our Ledger academy: What is staking? What's the difference between Proof-of-Stake and Proof-of-Work? What is a validator?

You can also take a look at our School of Block series on Youtube to learn how to get started in staking and make your money work for you.
Visit our Ledger Academy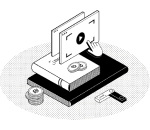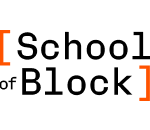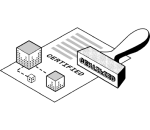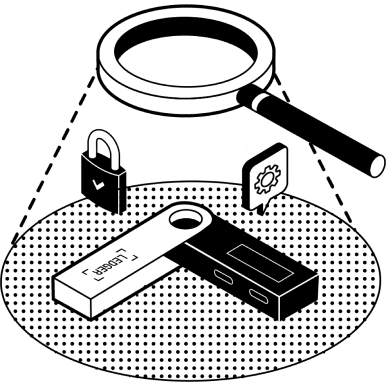 Frequently Asked Questions