EARN REWARDS* BY STAKING YOUR MINA
Staking your MINA allows you to passively earn rewards for helping to secure the network.

Through Auro Wallet, and by pairing it with your Ledger hardware wallet, you can easily and securely delegate MINA you want to stake.

You can freely choose a trustworthy validator to get competitive rewards, and you keep ownership of your MINA coins.
WHY STAKING YOUR MINA
Mina is a proof-of-stake blockchain that uses zero knowledge smart contracts, known as "zkApps", which are written in TypeScript. The goal of the Mina blockchain is to overcome the scalability and accessibility issues that have hindered the wider adoption of other blockchain platforms. Unlike many other blockchains, Mina Protocol is a lightweight blockchain that keeps a consistent size of only 22 kB, (which is miniscule when compared to Bitcoin's 300 GB blockchain) no matter how many transactions are added to the network.
The key to Mina Protocol is the incorporation of zk-SNARKs, which stands for "zero-knowledge succinct non-interactive arguments of knowledge."
In Mina's case, this means that the network does not have to verify a transaction with every block that is created. Instead, the blockchain is represented with an easily verifiable cryptographic proof (the zk-SNARK). This proof is much smaller than most other blockchains and represents the state of the whole chain, rather than the latest block.
The token that powers the Mina network is MINA and it is exclusively used for trading, staking, delegating, paying transaction fees, and governance votes on the network. This tutorial will show you how to stake your MINA tokens on the Mina network. 
Maximise your MINA assets
Don't let your assets gather dust. Put them to work and make them grow with Ledger.
Secure the Mina Protocol network
When you do MINA staking, you make the Mina Protocol blockchain successful by securing the network and validating transactions.
MINA STAKING IS BETTER WITH A WALLET APP THAT SUPPORT COLD STORAGE
Secure
Pairing your Ledger with a third-party wallet, allow you to grow your MINA bag securely.
Ownership
Keep full custody of your assets when you stake MINA with the Auro Wallet, unlike with crypto exchanges.
Freedom of choice
It's up to you to choose which validators you want to stake your MINA.

Earn MINA rewards
Staking is essentially participating in the formation of blocks in any blockchain, based on the Proof of Stake consensus algorithm.

You can passively grow your assets by participating in the Mina Protocol network. By delegating your MINA to a validator, you will receive rewards for helping to secure the network.
The quantity of rewards you receive is proportionate to the amount of Mina you stake.

Staking MINA currently has an annual yield of around 11,5%.
In exchange for this, you would need to pay a nominal service fee to the node operator, typically ranging between 5 to 15 percent.

You can stop staking your MINA at any time without waiting for the unbonding period. However, please note that it may take up to 1-2 epochs (approximately 15-30 days) before the updates to your delegation are reflected on the network.
Estimate MINA staking rewards
A hardware wallet
that offers the best security for your crypto and NFTs - your assets always remain safe.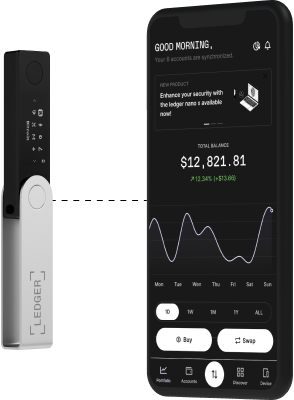 An app
to manage your crypto and access key services: buy, swap or grow your assets. Securely thanks to your hardware wallet.
Get your device
5 STEPS FOR STAKING MINA SECURELY
Want to learn more about staking?
We answer all the basic questions you might have in our Ledger academy: What is staking? What's the difference between Proof-of-Stake and Proof-of-Work? What is a validator?

You can also take a look at our School of Block series on Youtube to learn how to get started in staking and make your money work for you.
Visit our Ledger Academy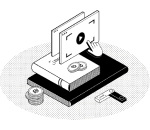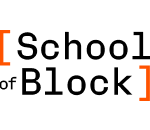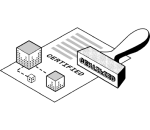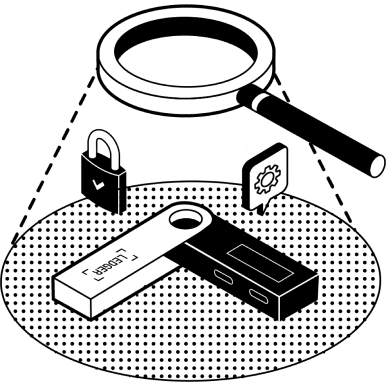 Frequently Asked Questions