EARN REWARDS* BY STAKING YOUR EOS
Staking your EOS allows you to passively earn rewards for helping to secure the network.

Through Scatter wallet, and by pairing it with your Ledger hardware wallet, you can easily and securely delegate EOS you want to stake.

You can freely choose a trustworthy validator to get competitive rewards, and you keep ownership of your EOS coins.
WHY STAKING YOUR EOS
The EOS Network is a blockchain platform with a focus on high performance, flexibility, security, and a developer-friendly experience. Being a 3rd-gen blockchain powered by the EOS virtual machine, it uses a WebAssembly engine for fast, near-free transactions.
EOS operates on a Delegated Proof of Stake (DPoS) system, allowing stakeholders to choose the node operators. Unlike traditional blockchains, power is distributed among all participants in the network, rather than being held by block miners.
The technology and community make the EOS Network a popular choice for developers looking to build projects that other blockchains can't support. The network offers a user-friendly experience with multiple tools and resources for users to get started.
The EOS token is the native cryptocurrency of the network and is required to purchase resources such as bandwidth, computation, and storage. This means that developers need EOS tokens to run the DApps they create. The token also serves as a governance token, allowing holders to vote and decide the future of the blockchain together.
Maximise your EOS assets
Don't let your assets gather dust. Put them to work and make them grow with Ledger.
Secure the EOS network
When you do EOS staking, you make the EOS blockchain successful by securing the network and validating transactions.
EOS STAKING IS BETTER WITH A WALLET APP THAT SUPPORT COLD STORAGE
Secure
Pairing your Ledger with a third-party wallet, allow you to grow your EOS bag securely.
Ownership
Keep full custody of your assets when you stake EOS with Scatter wallet, unlike with crypto exchanges.
Freedom of choice
It's up to you to choose which validators you want to stake your EOS.

Earn EOS rewards
You can passively grow your assets by participating in the EOS network. By delegating your EOS token to a validator, you will receive rewards for helping to secure the network.

The current annual yield on EOS is up to 33%.
Estimate your EOS rewards
A hardware wallet
that offers the best security for your crypto and NFTs - your assets always remain safe.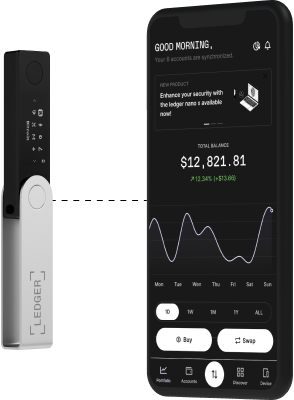 An app
to manage your crypto and access key services: buy, swap or grow your assets. Securely thanks to your hardware wallet.
Get your device
6 STEPS TO STAKE EOS SECURELY
Want to learn more about staking?
We answer all the basic questions you might have in our Ledger academy: What is staking? What's the difference between Proof-of-Stake and Proof-of-Work? What is a validator?

You can also take a look at our School of Block series on Youtube to learn how to get started in staking and make your money work for you.
Visit our Ledger Academy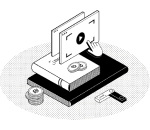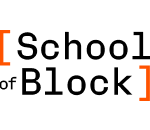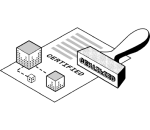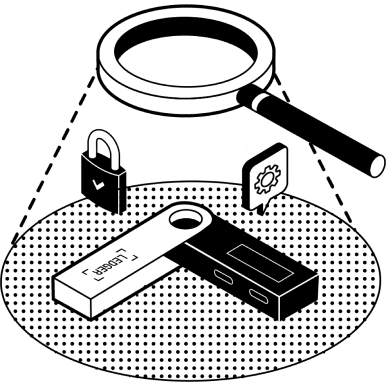 Frequently Asked Questions