EARN REWARDS* BY STAKING YOUR NEO
Staking your NEO allows you to passively earn rewards for helping to secure the network.

Through NEON Wallet, and by pairing it with your Ledger hardware wallet, you can easily and securely delegate NEO you want to stake.

You can freely choose a trustworthy validator to get competitive rewards, and you keep ownership of your NEO coins.
WHY STAKING YOUR NEO
Neo (NEO) is an open-source decentralized blockchain-based platform that enables anyone to create blockchain services and products while offering near-instant transactions. Neo is often compared to Ethereum as the two networks share numerous similarities, including the capacity and tools for creating decentralized applications for various purposes, which, among others, include decentralized exchanges and price markets.
The Neo platform is powered by two native cryptocurrencies, NEO and GAS. NEO is an integral part of network governance as it allows users and network participants to stake their NEO balances and participate in network governance with proposals and votes on proposed changes. GAS is another token native to the network, and it serves the purpose of paying for computational power on the network.
Maximise your NEO assets
Don't let your assets gather dust. Put them to work and make them grow with Ledger.
Secure the NEO Network
When you do NEO staking, you make the NEO blockchain successful by securing the network and validating transactions.
NEO STAKING IS BETTER WITH A WALLET APP THAT SUPPORT COLD STORAGE
Secure
Pairing your Ledger with a thrid-party wallet, allow you to grow securely your NEO bag securely.
Ownership
Keep full custody of your assets when you stake NEO with the NEON Wallet, unlike with crypto exchanges.
Freedom of choice
It's up to you to choose which validators you want to stake your NEO tokens.

Earn NEO
Neo is a decentralized network that uses blockchain technology to digitize assets, offering a platform that merges digital assets, digital identities, and specialized smart contracts. The platform's goal is to create a self-managed smart economy for the future.

Neo utilizes the Proof of Stake consensus mechanism, along with a unique protocol called delegated Byzantine Fault Tolerance (dBFT), to secure its blockchain and maintain synchronization across its distributed network of computers. dBFT operates similarly to delegated proof of stake (DPoS), utilizing a real-time voting system to select which computers running the software can generate the next block on the Neo blockchain. This means that anyone who possesses NEO can contribute to network operation. By leveraging dBFT, Neo can handle a higher number of transactions, up to 10,000 per second, while working between centrally approved nodes.

Each NEO token can be locked, or "staked," to represent a vote (the more staked NEO, the more voting power.) All owners who stake NEO then vote for the consensus nodes, who are responsible for creating blocks. The current base annual reward rate for NEO is 3% of the total supply.
NEO staking calculator
A hardware wallet
that offers the best security for your crypto and NFTs - your assets always remain safe.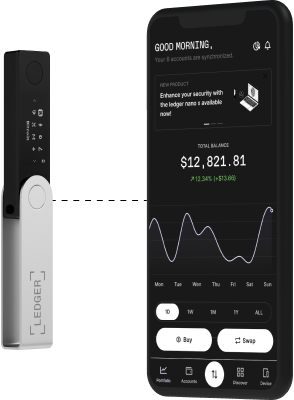 An app
to manage your crypto and access key services: buy, swap or grow your assets. Securely thanks to your hardware wallet.
Get your device
Want to learn more about staking?
We answer all the basic questions you might have in our Ledger academy: What is staking? What's the difference between Proof-of-Stake and Proof-of-Work? What is a validator?

You can also take a look at our School of Block series on Youtube to learn how to get started in staking and make your money work for you.
Visit our Ledger Academy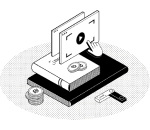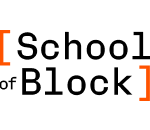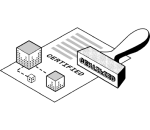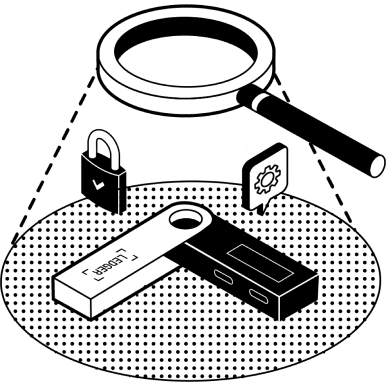 Frequently Asked Questions