STAKING YOUR TEZOS SECURELY TO EARN REWARDS*
Staking your Tezos (XTZ) allows you to passively earn rewards for your help to secure the network.

Through the Ledger Live app, you can easily and securely delegate your Tezos to a validator and start earning rewards, passively.
Stake Tezos now
WHY STAKING YOUR TEZOS?
Tezos is a multi-purpose blockchain based on smart contracts. Tezos aims to offer infrastructure that can evolve and improve over time.
Earn Tezos staking rewards*
Staking Tezos offers an average return of 3%. This rate may vary depending on different criteria.


Help yourself
By staking your Tezos, you help secure the network and validate transactions. You are part of the Tezos blockchain success!
STAKING YOUR TEZOS IS BETTER WITH LEDGER
Highly secure
Grow your Tezos bag while securely holding them with your Ledger device. You are in control.
Freedom of choice
It's up to you to choose which validators you want to delegate your Tezos to.
All in one place
You can manage, buy, swap, and stake your Tezos through Ledger Live with our partners. All your crypto needs, in one app.
Start with Ledger Live

Earn Tezos (XTZ) staking rewards
When staking, you can earn a passive income by participating in the Tezos network via delegation.

The current annual yield on Tezos is around 3%, minus a validator's fees. You can use Staking Reward's calculator to estimate your monthly earnings.

When you first start delegating, it will take roughly five weeks for you to receive your first staking rewards from your validator. After this, you can expect rewards about every 3 days.
Estimate Tezos staking rewards
A hardware wallet
that offers the best security for your crypto and NFTs - your assets always remain safe.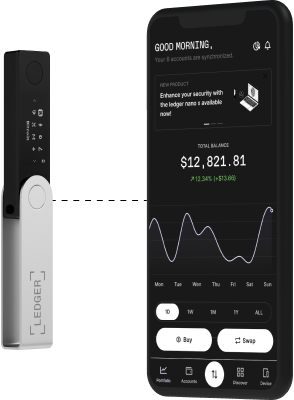 An app
to manage your crypto and access key services: buy, swap or grow your assets. Securely thanks to your hardware wallet.
Get your device
5 STEPS TO START SECURELY STAKING TEZOS
Want to learn more about staking?
We answer all the basic questions you might have in our Ledger academy: What is staking? What's the difference between Proof-of-Stake and Proof-of-Work? What is a validator?

You can also take a look at our School of Block series on Youtube to learn how to get started in staking and make your money work for you.
Visit our Ledger Academy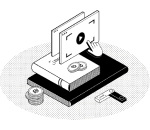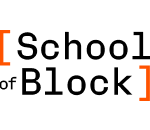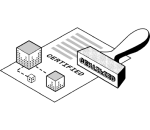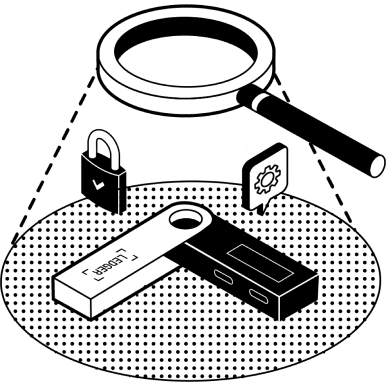 Frequently Asked Questions